Our Team

Al Lim
Co-President
GSAS + School of the Environment
al.lim@yale.edu
Al Lim is a PhD student in the joint Anthropology and Environmental Studies program, and his research explores the intersection of climate and cryptocurrency through Thailand and Laos. At Yale, he's a GPE Fellow at the Asian American Cultural Center, coordinates the Environmental Anthropology Collective, and supports the Council on Southeast Asian Studies in the Graduate Student Committee. He is the regional head of the Association of Thai Students in America, previously worked at Deloitte and the Earth Observatory of Singapore, and founded the Yale-NUS Southeast Asian Society.

Sharmaine Koh
Co-President
Silliman '22 (History)

sharmaine.kohmingli@yale.edu

Sharmaine Koh is a senior History Major from Singapore. Her research interests focus on women's and social history in Southeast Asia, and the relationship between gender, conflict, and ideology. At Yale, she led advocacy efforts for historical justice and "comfort women" survivors. She also serves as Associate Editor on the Yale Historical Review and Yale Logos. She spends her free time checking out historical sites or natural spaces, and loves all things pandan (especially waffles), kopi-o-kosong, and flip-flops. She is also a servicewoman in the Singapore Armed Force
Joshua Tandiono
Treasurer & Associate Editor
Branford '25 (Economics)
josh.tandiono@yale.edu
Joshua Tandiono resides in Branford College and is from Jakarta, Indonesia. He is double majoring in Economics and Statistics and Data Science. Outside of SEAM, you can find Joshua debating for the Yale Debate Association. Joshua's other interests include reading, listening to Ezra Klein's latest podcasts, and swimming.
Joshua Tan

Editorial Director
Yale School of Architecture
joshua.tan@yale.edu


Joshua Tan is a M.Arch I '22 candidate at the Yale School of Architecture and the 2022 Bass Fellow in Architecture at Cambridge University. He has conducted extensive research on housing in Singapore. He is interested in the intersection of politics, architecture, and urbanism in Southeast Asia and is currently finalizing his research on tropical urbanism and architecture for publication. His design work and research have been published in Yale Retrospecta, Nonarchitecure, The Big Thing, Singapore Policy Journal, POOL Magazine, and Paprika!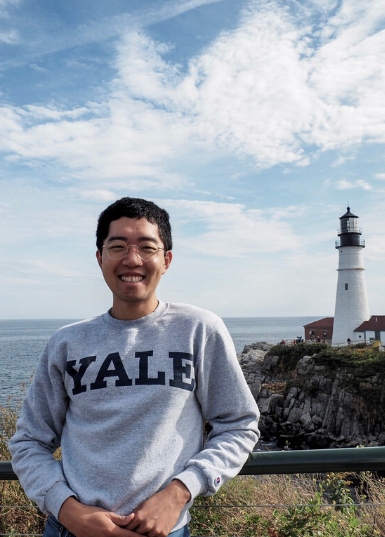 Jonathan Chan

Editorial Director
GSAS/ East Asian Studies
jonathan.chan@yale.edu

Jonathan Chan is an MA student in East Asian studies and is interested in the interactions between the East Asian diaspora and East Asia. Born in New York to a Malaysian father and South Korean mother, he was raised in Singapore. He received a BA in English from the University of Cambridge. He spent a summer as an international scholar at Tsinghua University and has acquired professional experience at Singapore's Ministry of Foreign Affairs, an impact investing firm, and various non-profit organizations. He is also active as a writer and editor of essays and poetry.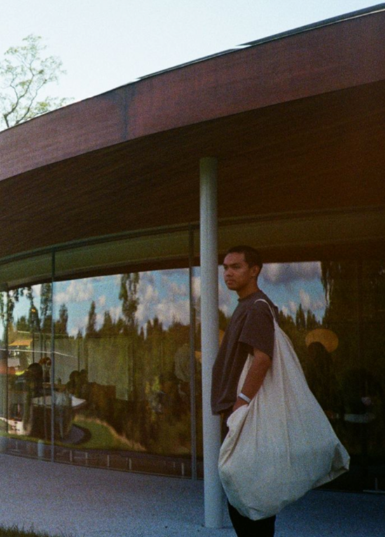 Ariel Bintang
Associate Editor
Yale School of Architecture
ariel.bintang@
yale.edu
Ariel Bintang is a MA Architecture student from Yale School of Architecture with a Bachelor of Environments degree from University of Melbourne. Coming from Indonesia, Ariel was exposed to the hardship of navigating political currents. His interest lie within the friction that exist between a truly democratic, participatory design against an authorised governmental planning.


Victoria Liando

Associate Editor
Ezra Stiles '25 (Economics)
victoria.liando@yale.edu


Victoria is a first-year in Ezra Stiles majoring in Economics. Born and raised in Jakarta, Indonesia, she is interested in ways to achieve more equal levels of development for all sectors across geographic regions, whether through improved policies, supporting start-ups, or others. Outside classes and SEAM, she is either practicing with the Yale Ballroom Dance Team, rehearsing arias in the School of Music, or at Ashley's stress eating ice cream.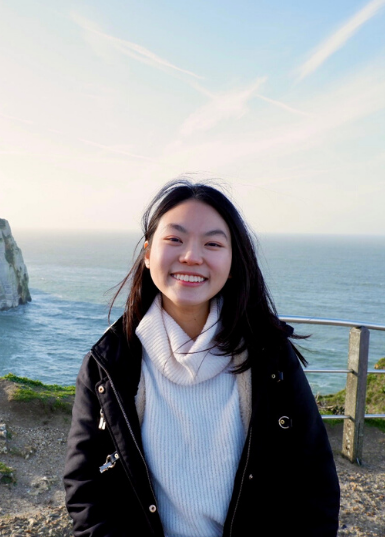 Chloe Young

Operations Director
GSAS/ East Asian Studies
chloe.young.cy359@yale.edu



Chloe Young is an MA student studying East Asian Studies. Her current academic interests include contemporary Chinese politics and other contemporary issues in Asia. Chloe was born and raised in Singapore and is always on the hunt for good Singaporean food.

Anna Aller
Operations Director
Saybrook '22 (Global Affairs)
anna.aller@yale.edu
Anna Mikhaila Villamor Aller is a senior majoring in Global Affairs, with a concentration on Southeast Asia. Anna grew up in the Philippines, but have since lived in Las Vegas and Los Angeles! In her time at Yale, she's been active in Kasama: the Filipinx Club at Yale, the Yale International Relations, and various service clubs! Her hobbies include watching Filipino movies and cheering for the Lakers.

Erica Vandenbulcke

Events Coordinator
Morse '25 (Molecular, Cellular, Developmental Biology)

erica.vandenbulcke@yale.edu


Erica Vandenbulcke was born and raised in Jakarta, Indonesia and is French-Indonesian. She is currently a sophomore majoring in Molecular and Cellular Biology. In her free time, Erica loves to discover new restaurants in the New Haven area and grab Boba with friends. Having grown up in Southeast Asia, the region is near and dear to her heart, and she is truly excited to be a part of SEAM.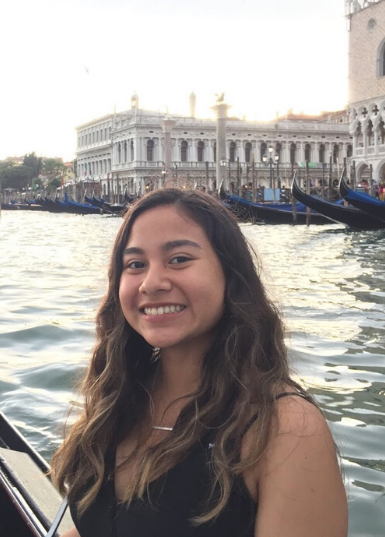 Hannah Hernandez
Events Coordinator
Pierson '22 (Political Science)
hannah.hernandez@yale.edu
Hannah Hernandez is a senior in Pierson College. Because she transferred from a community college in Fall 2020, Hannah will be completing my degree in Fall 2022. She majors in Political Science and is especially fascinated by U.S.-China relations, the intersection between foreign policy and human rights, as well as nuclear nonproliferation. Currently, Hannah serves as an Academic Strategies Mentor for the Poorvu Center and Transfer Counselor for the Transfer Program. During her free time, you can find her baking, reading, running, or doing anything outdoors-related.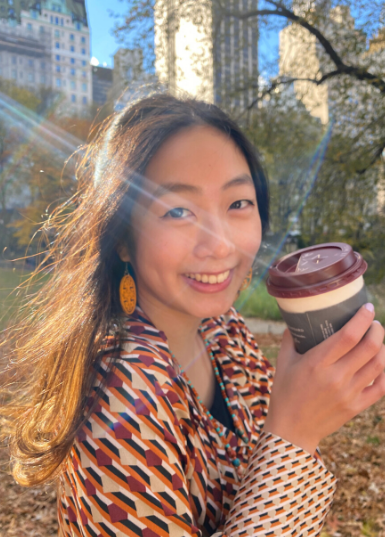 Andrea Lee
Events Coordinator

Pauli Murray '23 (Global Affairs)
andrea.j.lee@yale.edu



Andrea Lee is a junior in Pauli Murray studying global affairs. She was born in Manila and has spent the last nine years living there. For the ten years before that, her family moved around the US, spending time most of their time in a suburb of Chicago. On campus, Andrea is a peer liaison for the Asian American Cultural Center, the Podcast Desk Co-Editor at the Yale Daily News, and acts as social and political chair for the Filipinx Club. Andrea also loves to roller skate (on the Beinecke Plaza, until Security comes around). She looks forward to connecting with fellow Southeast Asians through SEAM, and helping to build this new community.


Adira Ahmad Rizal
Media Director
Saybrook '25
adira.ahmadrizal@yale.edu


Ee Jean Law
Media
YNC/ Davenport '23 (Anthropology)
eejean.law@yale.edu
Ee Jean is a junior majoring in Anthropology & minoring in Urban Studies from Yale-NUS in Singapore who is visiting Yale for a semester this spring. She is interested in the intersection between housing, education and social inequality. In her free time she likes to go on hunts for good coffee to feed her caffeine addiction, and pretending she's productive when she's actually just procrastinating by spending too much time watching dramas & going out to shoot film.
Adriel Yong

Events Coordinator
YNC/ Davenport '23 (Global Affairs)
adriel.yong@yale.edu


Adriel is currently a junior majoring in Global Affairs at Yale-NUS College and is excited to explore the lovely state of Connecticut for the semester. His academic interests are broadly in geopolitics, food and technology. In his free time, he can be found diving in the seas of Southeast Asia or reviewing the latest restaurants and bars in Singapore.

David Thang Moe (PhD)
Contributing Editor, Lead Person in Myanmar Studies
Henry Hart Rice Postdoctoral Associate in Southeast Asian Studies at Yale University
david.moe@yale.edu
David Thang Moe (PhD) has published over 70 scholarly articles, and currently working on a project about the politics of Buddhist nationalism, ethnic conflict, and reconciliation in Myanmar. His research interests include Asian public theology of religions, colonialism, Buddhist nationalism, ethnic conflict, subaltern politics of resistance, ethnic reconciliation, federal democracy, and Christian-Buddhist engagement in Southeast Asia (Myanmar). He is a sought-after speaker about Myanmar at some universities, including—Yale, Harvard, Columbia, Brown, Princeton, Boston, New York University, George Washington University, Eastern Kentucky University, Toronto, Australian National University, Oxford, Cambridge, Hamburg, National University of Singapore, Yonsei, Ewha, among others. He also met some US Senators to advocate for Myanmar's democracy. He is on the editorial team of five journals—International Journal of Public Theology; Interreligious Studies and Intercultural Theology; Missiology: An International Review; and Asian American Theological Forum; Journal of Southeast Asian Movement at Yale. He is a member of American Academy of Religion; Society of Biblical Literature; Association for Asian Studies; New York Southeast Asia Network; and Global Network for Public Theology.